Refreshing a brand that needed some TLC
This ethics and compliance education and advisory company had grown steadily for years, but its visual brand identity had never been addressed comprehensively.
I was first hired as a consultant to create a look and feel for the brand, and design and write a brand guidelines manual. This led to a full-time contract position leading creative services in-house for several years, where I managed day-to-day design needs with an external team of freelancers and agencies, while implementing the global refresh, stewarding brand consistency with colleagues and vendors, and over time, evolving the brand.
Although the logo remained unchanged, all else was refreshed. Below is a selected overview from the many assets that were created: brand guidelines, sales sheets, white papers, research reports, website, microsites, and trade show properties and event collateral.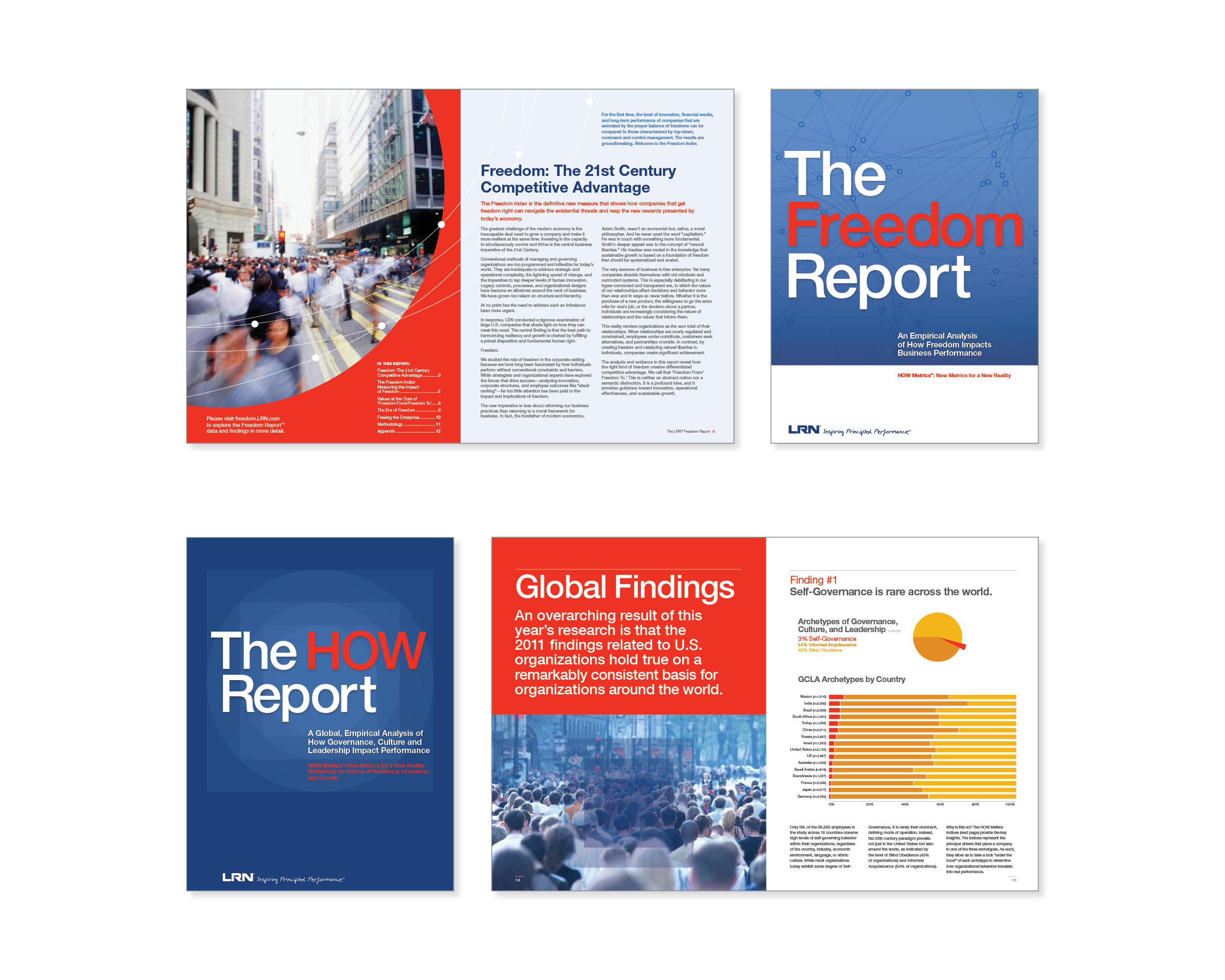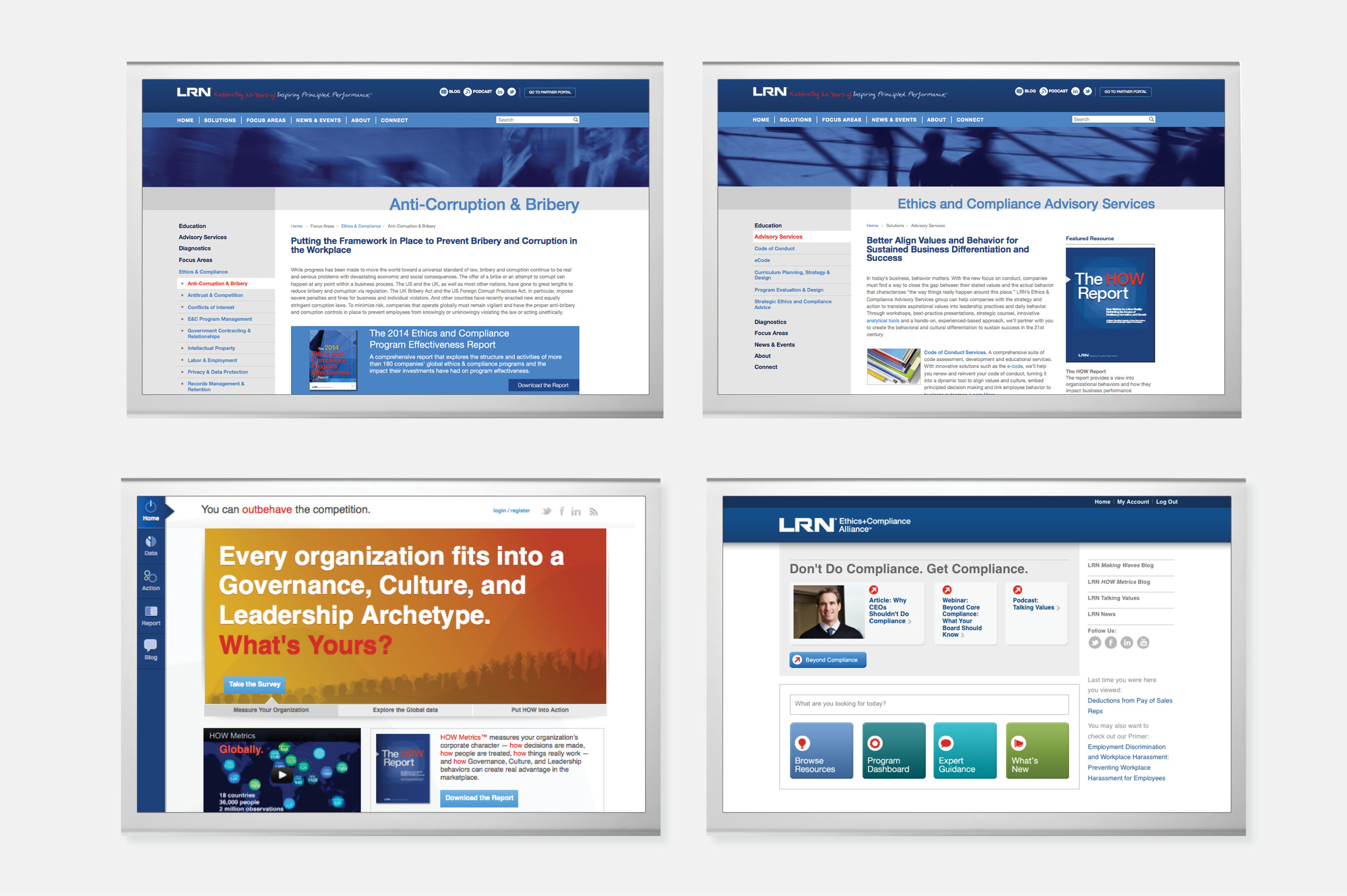 Back to top