Rebranding for a company's next phase of growth
This greentech company provides utilities with innovative distributed energy resources (DER) and smart thermostat software and program management solutions. The young startup had been acquired and was in a growth spurt, and needed to rebrand to enhance credibility and look more relevant.
The logo that had been created during its early days wasn't polished enough, and its colors were blue and green, like too many other greentech companies. This client needed brand differentiation and a more refined look and feel.
Their first major marketing plan was in development, and assets were needed, along with a brand look that better spoke to the energy sector.
My team and I designed the new logo and color palette, sales sheets, white papers, and core sales deck; and created a mini brand guidelines to aid the client's interactive agency in designing the new website.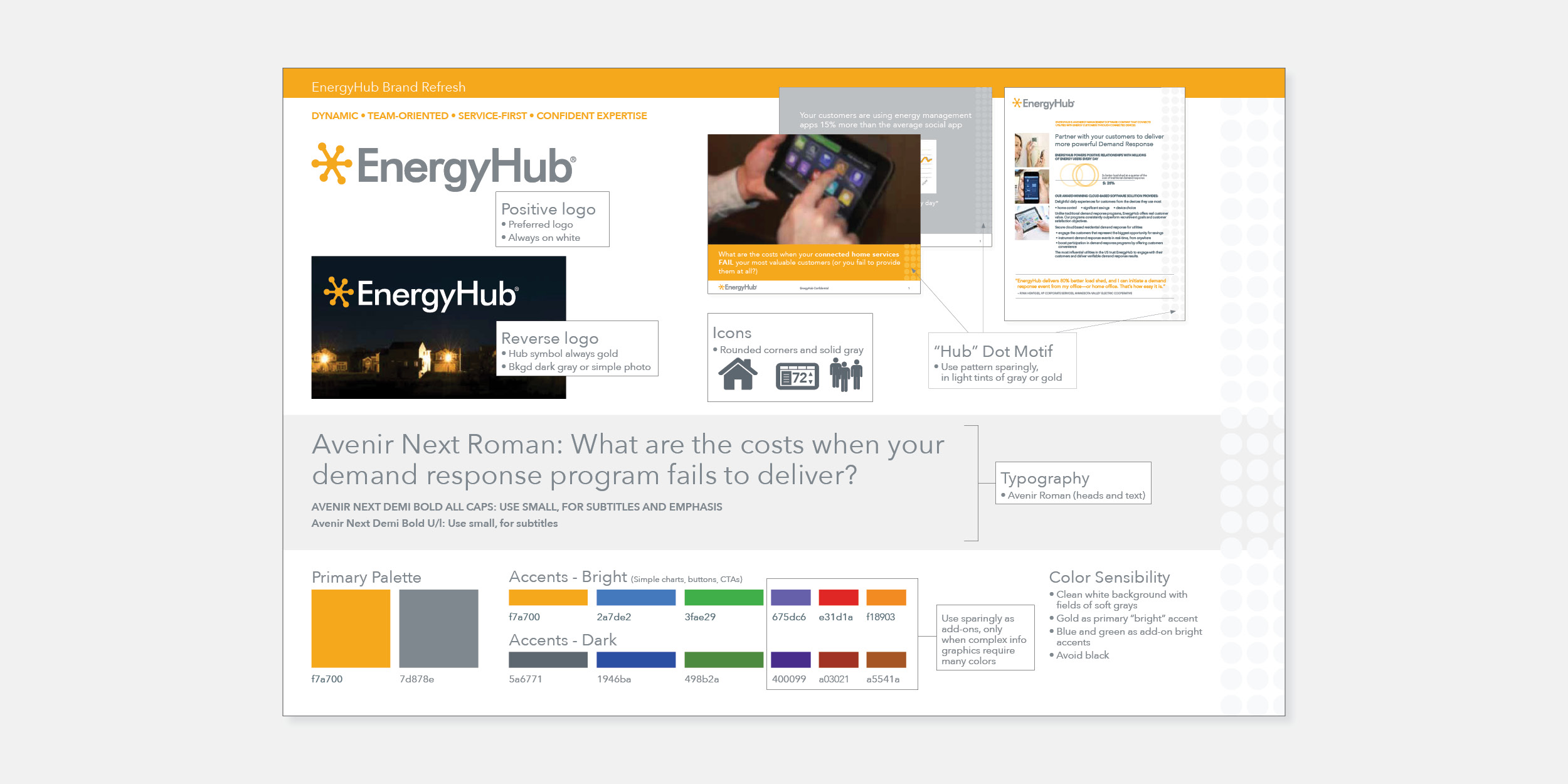 Back to top