Implementing a new brand across the globe
I started my position as Creative Director for this global technology consulting company of 18,000 employees on the first day of the new brand's rollout.
Taking up where the branding agency left off, I was charged to implement this new brand across the company's North and South America, EMEA, and ASPAC offices. My team was comprised of in-house designers, freelancers, and external agencies.
Over the next two years, we produced over 500 pieces of thought leadership collateral; designed integrated marketing campaigns and website landing pages; created engaging animated presentations and videos; and designed trade show properties and event collateral in the new brand.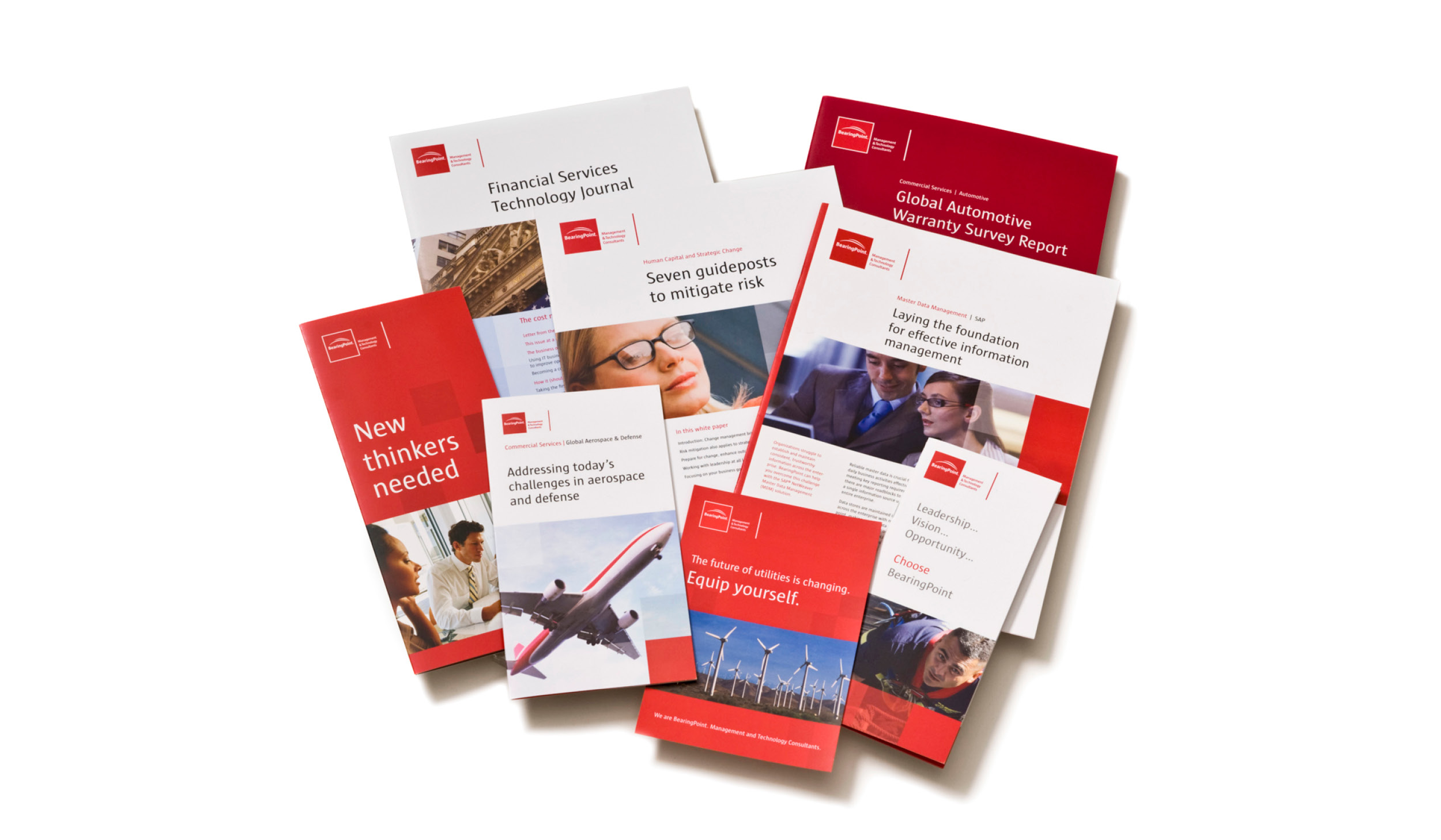 Back to top