Evolving a brand and keeping it interesting
At this fintech company, such a huge volume of collateral was generated on a daily basis that branded assets were becoming repetitive-looking only two years into the rebrand. Along with day-to-day in-house agency management, I focused on evolving the brand.
Keeping logo, color palette, and fonts the same, I worked with the design team on developing an ownable brand photography style; chart styles; and interesting new ways to use the fonts and secondary color palette.
Below is a "mood board" study of new treatments, and below it, a new template system that was born from it.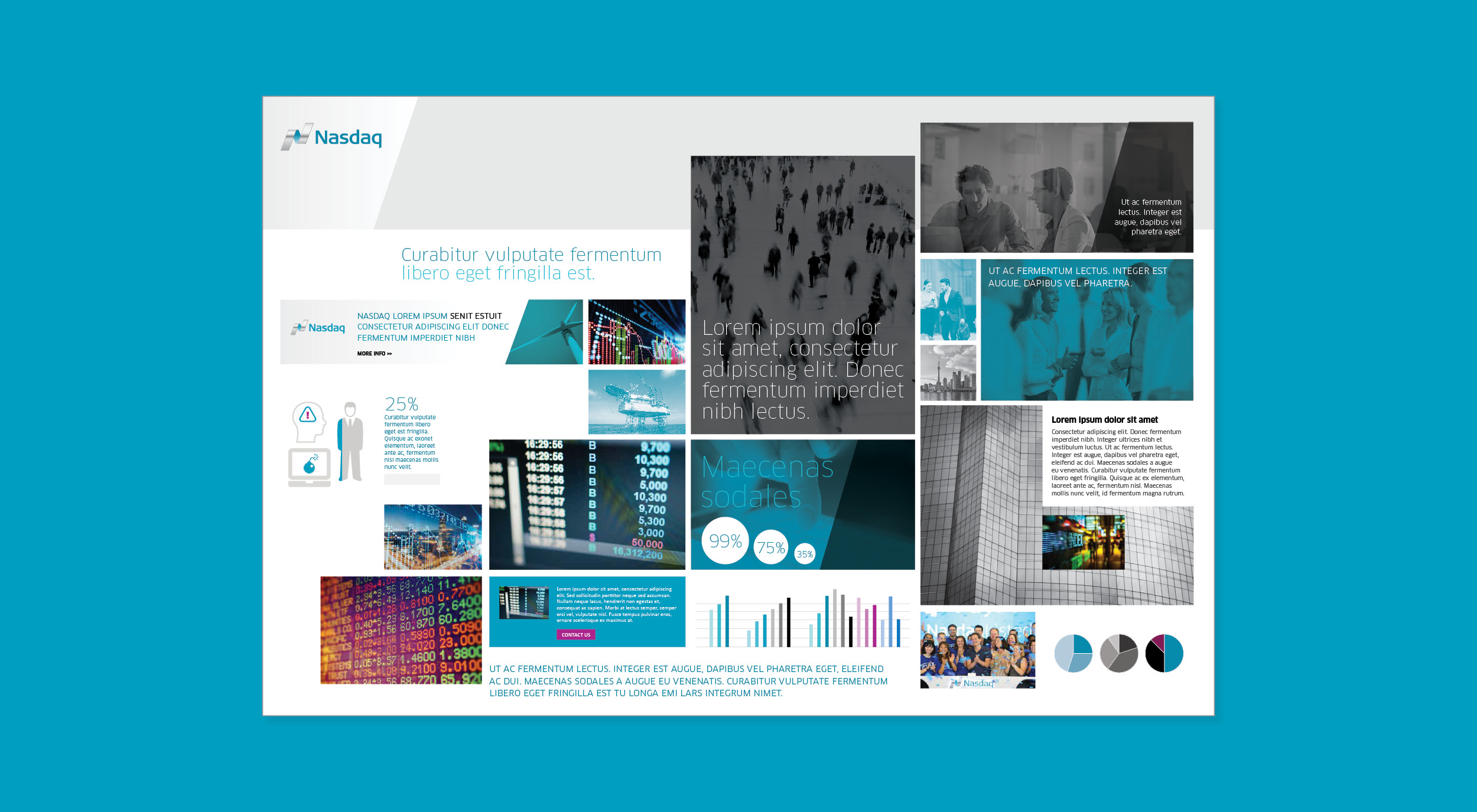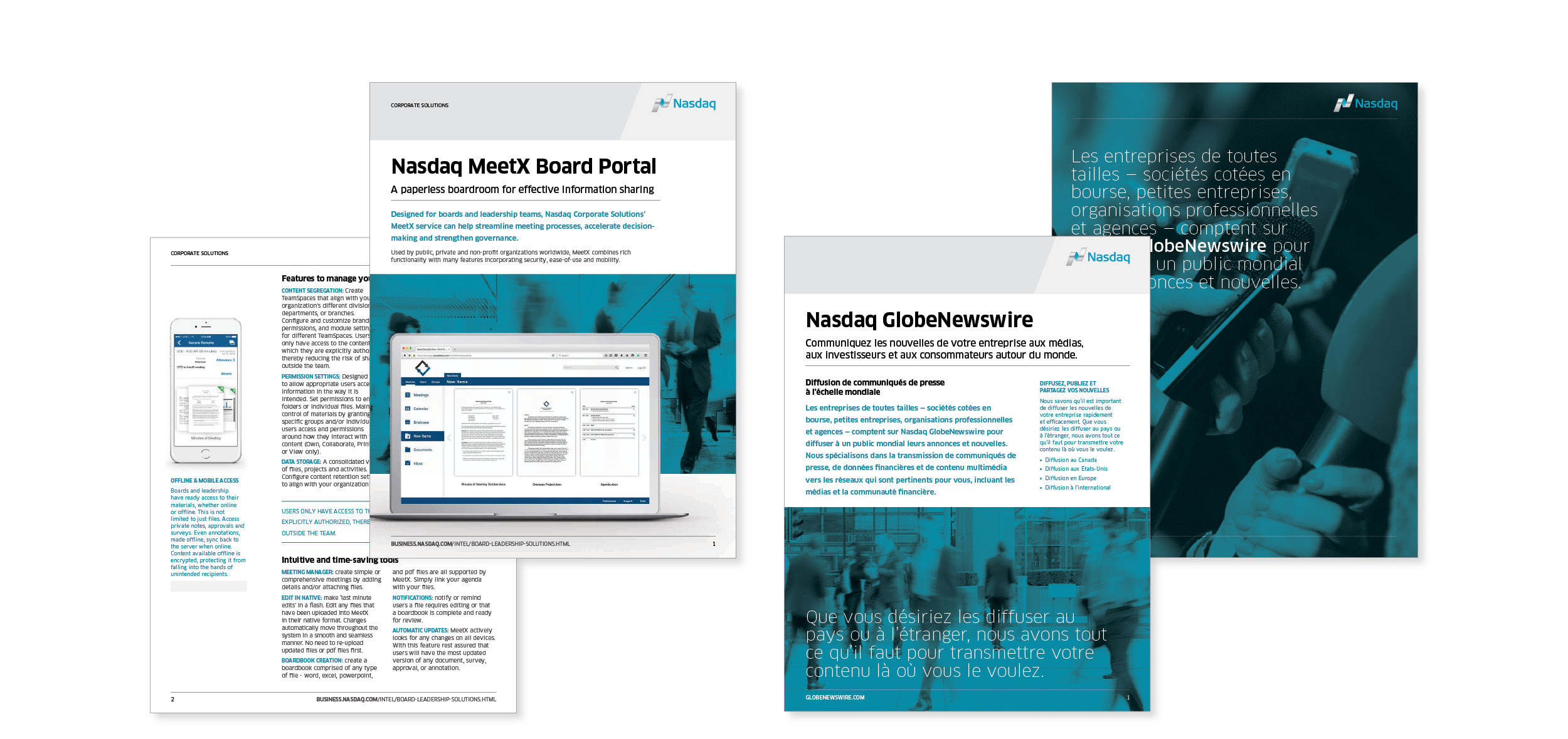 Acquisition Transition Branding
The company was growing through acquisition, and there was a need to manage the phasing-out of acquired brands' visual identities. I worked with marketing leaders on creating an Acquisition Transition Branding manual, which offered visual guidance to strategically phase-out an old brand without confusing an acquired brand's customer base.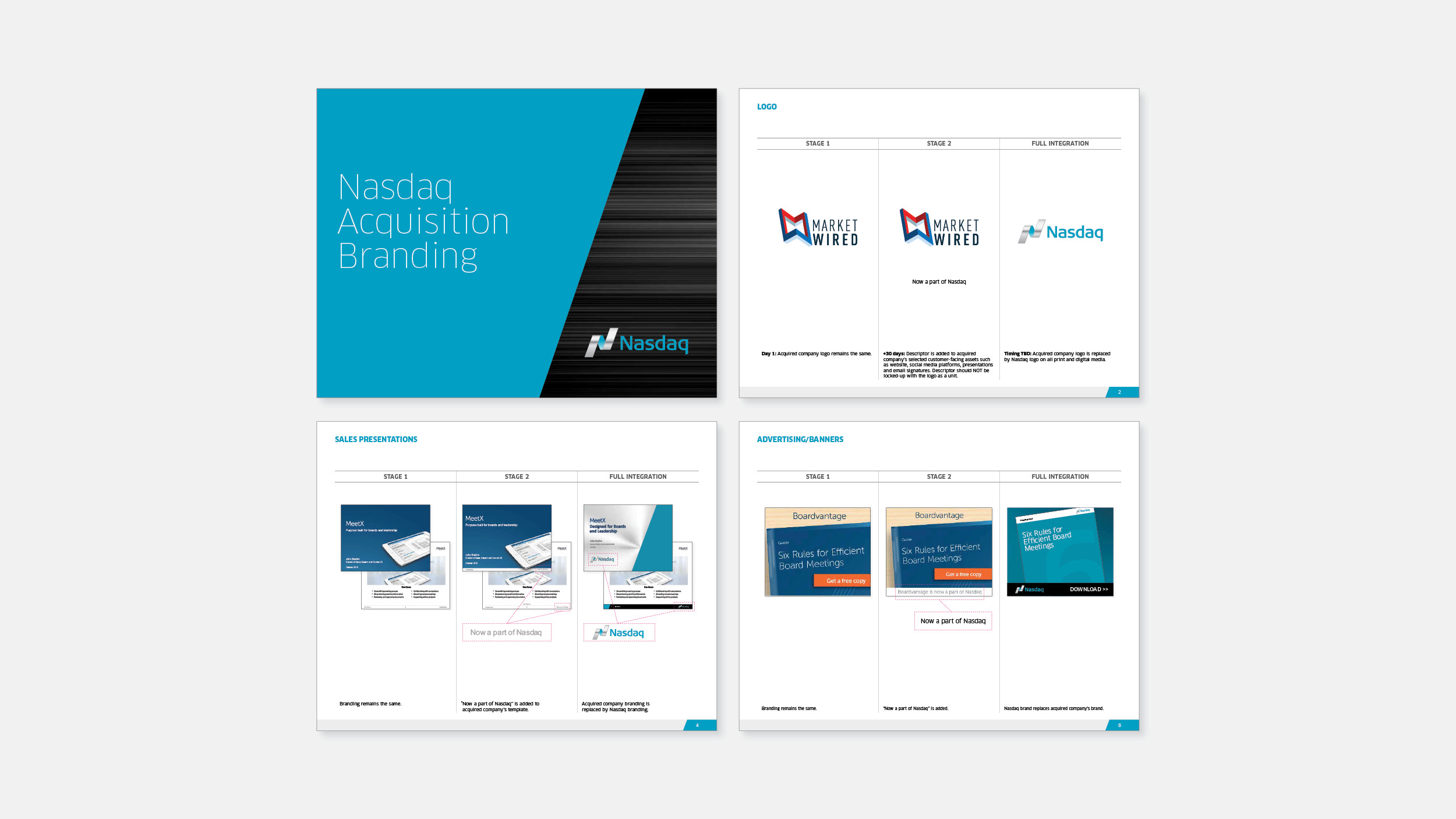 Back to top